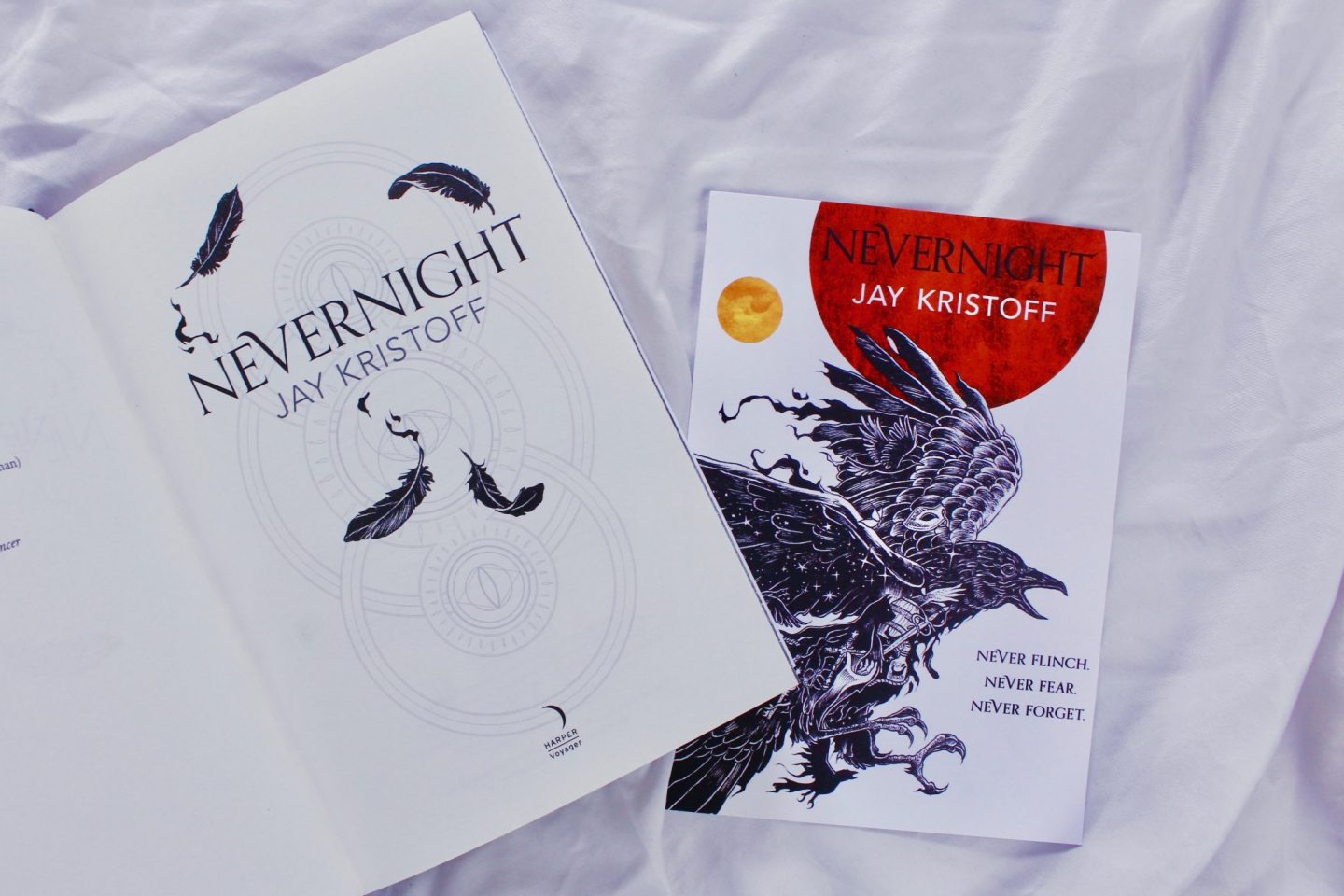 FANGIRL-MOMENT!
Ich kann es selbst noch nicht richtig glauben, aber vor einer Weile haben Saskia von Who is Kafka? und ich einen unserer absoluten Lieblingsautoren um ein Interview gebeten: Jay Kristoff – und er hat zugesagt! Heute können wir euch also Fragen und Antworten vorstellen. Wir haben uns bei unseren Fragen hauptsächlich auf Nevernight bezogen, da wir beide riesige Fans der Geschichte sind.

Hello, gentlefriend.
First of all, we'd like to thank you so much for taking the time to answer our questions. It is an honour, really.
You started playing Dungeons & Dragons when you were twelve years old. Did it influence how you create your worlds and characters? Do you think video games or board games can help us with both plotting and writing stories?
Most definitely. The D&D games I ran as a kid were really the first stories I ever told, and the coolest thing about them was that I was telling with other people. Storytelling in an RPG setting helps you learn to think on your feet, keeps you nimble and creative. There's a great saying in RPG circles that goes "no plot survives contact with the players", meaning, no matter how you think the game is going to run, someone's going to do something completely unexpected and throw all your well-laid plans and plots into chaos. So you just learn to roll with it and think on your feet.
You went to Venice and Rome to do research. Did the idea for Nevernight already exist back then or did you go on the trip solely for Nevernight? And in case you're doing research trips more often: Where did they take you? What was the most extraordinary research trip you have ever taken?
I've had the idea for Godsgrave for a very long time in the back of my head. But I also first visited Rome and Venice over ten years ago (I got married in Rome, as it happens) so I'm not sure which came first. I haven't been on any specific research trips yet, but I'm seriously considering going over to Venice early next year to work on the third Nevernight book.
I tend to write on my couch (very boring, i know) so that could be a lot of fun. 🙂
It took you two years to develop Nevernight's world. You even talked to an astrophysicist about what happens if there actually are three suns. This sounds like a lot of work. How many pages is your world building?
I'm not sure about total page count – I have a notebook full of scribbled ideas, sketches and nonsense that I write down when I wake up for dreams at 3am. But a lot of it lives in my head! I tend to lay down broad brush strokes before I start writing – for example, the political systems, social structures, religion of Itreya were all set in my mind before I began writing Nevernight. Also the geography of the world is super important, so i tend to draw a rough map so I know where everything is, and how the cities/states/territories fit together. But I discover a lot of the more granular elements as I write.
I'm a pantser by nature – I don't lay down long and involved plot outlines before I start writing. I have to be a little more conscientious with world building, just for the sake of consistency. But I like to feel a little like an explorer when I'm writing, discovering things as I go. "I wonder what's under this rock? . . . Oh, I see, it a horrible monster."
In Nevernight we get a lot of background information on Itreya in the footnotes. Since we hope you answered the last question with a really high number: Did you ever think about publishing a book about Nevernight's world and its history? (Please say yes!)
I haven't! But that doesn't mean it'll never happen. 🙂
Regarding new books: Are you planning any spin-offs? Or are you already creating new worlds for your readers?
Yes, I'm already creating new worlds. I have a new post-apocalyptic series starting next year called LIFEL1K3. The first book is out in May, so I'm already working on the sequel to that. I'm also working on a new series with my ILLUMINAE co-author Amie Kaufman. That's a sci-fi series called THE ANDROMEDA CYCLE, and it starts in 2019.
As for spin offs, who knows!
If you could choose one of the Red Church's teachers to teach you his or her trade, which one would you choose and why? How would you use your new ability in your everyday life?
Aalea, for sure. Not because I want to run about seducing people or anything! But being able to get other folks to do what I want through the power of suggestion seems a lot more useful than say, being able to poison them to death or bash their heads in with a longsword. You get arrested for that kind of thing!
You have a lot of creative fans and often share their fanarts or presents on social media. What was the coolest or most creative fanart or present that you ever received?
Oh wow, there are too many! Tattoos are always amazing to me – I've seen some AMAZING Nevernight tatts out there. But I'm honestly grateful for all of it. I used to do a lot of illustration myself, so I know how much time and hard work goes into creating a piece of art, and most of the NN art I get sent is just INCREDIBLE. I'm so incredibly grateful and flattered people find enough inspiration in my art to make art of their own. It's the best part of my job, honestly. Fanart Friday is my favorite day of the week.
In your eyes, what is the most important message Mia teaches your readers?
That vengeance comes with a price tag. It's the old Nietzsche quote, you know? "When one fights monsters, one must take care not to become a monster. And if you gaze long enough into an abyss, the abyss will gaze back into you."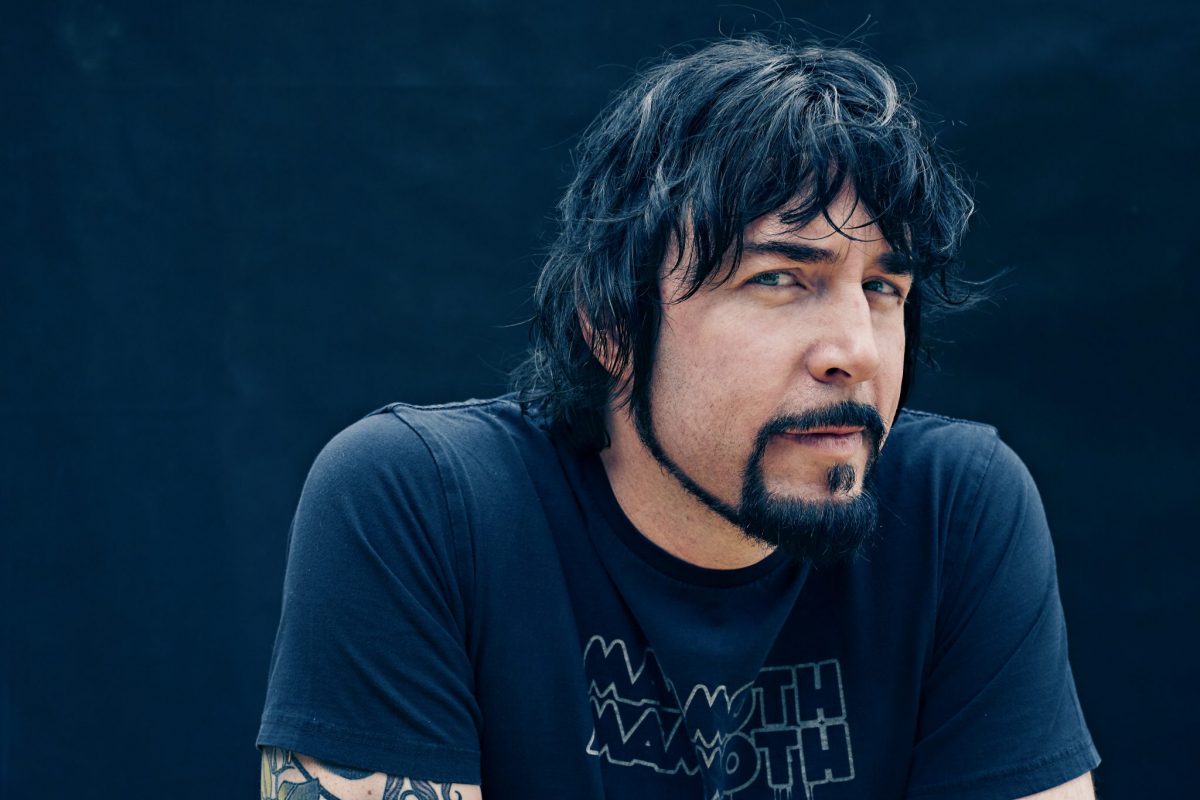 Der Autor: Jay Kristoff
Jay Kristoff verbrachte den Großteil seiner Jugend mit einem Haufen Bücher und zwanzigseitiger Würfel in seinem spärlich beleuchteten Zimmer. Als Master of Arts verfügt er über keine nennenswerte Bildung. Er ist zwei Meter groß und hat laut Statistik noch 13.020 Tage zu leben. Zusammen mit seiner Frau und dem faulsten Jack-Russell-Terrier der Welt lebt er in Melbourne. Jay Kristoff glaubt nicht an Happy Ends.
(Quelle)
Das Buch: Nevernight
Sie ist keine Heldin. Sie ist eine Frau, die Helden fürchten
In einer Welt mit drei Sonnen, in einer Stadt, errichtet auf dem Grab eines toten Gottes, sinnt eine junge Frau, die mit den Schatten sprechen kann, auf Rache.
Als Mia Covere noch ein kleines Mädchen war, haben einige mächtige Männer des Reiches – Francesco Duomo, Justicus Remus und Julius Scaeva – ihren Vater als Verräter an der Itreyanischen Republik hinrichten und ihre Mutter einkerkern lassen. Mia selbst entkam den Häschern nur knapp und wurde unter fremdem Namen vom alten Mercurio großgezogen.
Doch Mercurio, der sich als Antiquitätenhändler ausgibt, ist kein gewöhnlicher Bürger der Republik, er bildet Attentäter für einen Assassinenorden, der den Namen »Rote Kirche« trägt, aus. Und Mia ist auch kein gewöhnliches Kind, sie ist eine Dunkelinn: Seit der Nacht, in der ihre Familie zerstört wurde, wird sie von einer Katze begleitet, die in ihrem Schatten lebt und sich von ihren Ängsten nährt. Mercurio bringt Mia vieles bei, doch um ihre Ausbildung abzuschließen, muss sie sich auf den Weg zur geheimen Enklave der »Roten Kirche« machen, wo sie eine gefährliche Prüfung erwartet …
(Quelle)


Das war unser Interview mit Jay! Seit ich die Antworten gelesen habe, bin ich so aufgeregt! Zum einen, weil ich mich so sehr auf das angekündigte LIFEL1K3 freue, zum anderen, weil ich, wenn ich die Wahl hätte, definitiv auch Aalea als Lehrerein gewählt hätte!
Habt ihr Nevernight bereits gelesen? Wie hat es euch gefallen? Und welchen Autor/welche Autorin würdet ihr gerne einmal interviewen, wenn ihr die Chance hättet?